What Is The Difference Between Dry And Wet Screening?
Dry screening and wet screening are two commonly used screening processes in mechanism sand production lines, and both have their own characters and advantages. The dry screening and wet screening are both finished by the vibrating screen or trommel screen. So what is the difference between dry and wet screening?
Dry screening
Through the continuous efforts of equipment manufacturers and users of all technical personnel, the problems of the high content of soil and stone powder and dust pollution of dry screening have been initially solved. And dry screening has become the popular screening process of the current large-scale aggregate production line.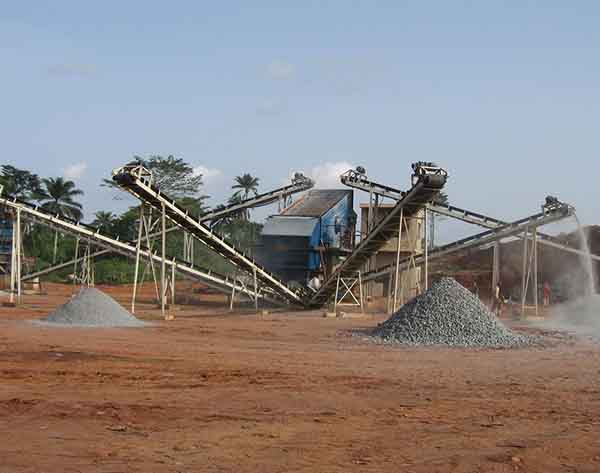 Main advantages
1. The finished material has low moisture content and can be directly transported or used.
2. High sand production rate. By adjusting the air volume and air pressure of the classifier, the content of stone powder in the finished sand can be controlled.
3. The fine stone powder collected in the production process can be used for the subgrade cushion, which has a high resource utilization rate.
4. The water supply and drainage and sewage treatment equipment are reduced, the system is relatively simple, the investment is small, the area is small, and the production cost is also low.
5. The crushing and screening adopt dust collector to collect dust, and the finished sand and gravel aggregate can basically directly meet the requirements of water conservancy projects and urban construction.
Main disadvantages
1. The content of impurities such as soil should be strictly controlled, otherwise, it will easily cause blockage and load on the dust collection system.
2. The surface of the product aggregate is easy to have stone powder residue, and the cleanliness is not high.
Wet screening
In the production process, water is used as a working medium and dust suppression measures to participate in the screening of sand and gravel aggregates, so it is called a wet process. The wet screening method is generally used in areas with abundant water resources.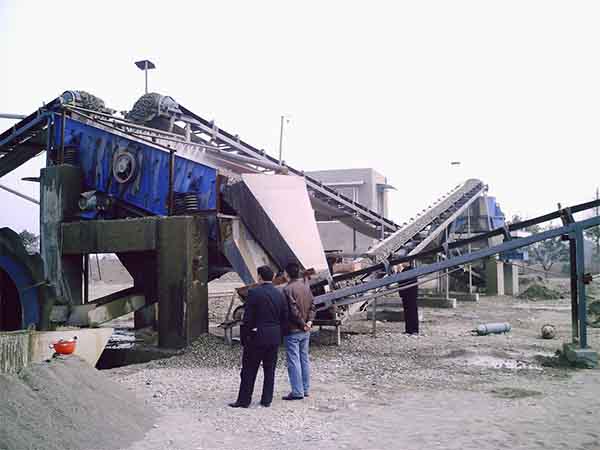 Main advantages
1. The finished sand and gravel aggregate has a good appearance.
2. During the production process, the soil and stone powder is taken away by the water flow, so that no dust is generated and air pollution is avoided.
Main disadvantages
1. Large water consumption. Great dependence on water resources.
2. Low output of finished sand.
3. Need to increase the water supply and drainage and sewage treatment equipment, the investment is large.
Related Products
There are no relevant articles.