Xinjiang Yining Getan River Pebble Sand Making And Washing Plant
This sand washing plant is reasonably designed and configured by LZZG according to the actual production needs of users. Its quality and production capacity have reached the customer's expected standards. The different types of equipment can be reasonably configured according to different production process requirements.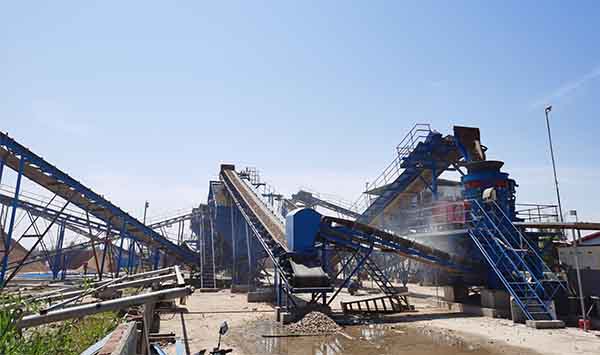 Material condition on site
Material: river pebble, mountain sand
Processing capacity: 500t/h
Water consumption: 500-900m³/h
Mud content: 15~20%
Customers requires: mud content of finished product less than 3%
Main equipment configuration
Multiple functions and washing machine 2LX09-30-1842J, wheel sand washing and recycling machine LZ2512-30-1530D, fines sand recovery unit LZ1530-75
Working flow
The under-screen material sieved by the front-end circular vibrating screen enters the sand washing and recycling integrated machine for sand washing and dehydration. The sand washing and recycling integrated machine clean and recycles the sand. The fine sand recovery system performs secondary recovery of the fine sand lost in the tailwater of the washing operation to realize the separation of mud and sand. The mud thickened by the thickener is pumped by the special pump of the filter press, and then pumped into the chamber filter press for pressure filtration, and the finished mud cake is produced, which can be loaded and transported out of the car. At the same time, the thickener overflows the clean water, and the clean water filtered by the filter press is returned to the clean water rotating tank, and the discharged clean water can meet the discharge standard and can also be reused.
Customer feedback
High-quality finished sand and stable operation of the production line, which meets our current production needs. Very satisfied with the production line. From the pre-plan design, the quality of equipment production, to the installation of the production line, and the production of non-standard parts, LZZG do their best. LZZG is trustworthy and hopes to continue cooperation in the future.
Related Products
There are no relevant articles.