The Operation of Circular Vibrating Screen
2021-06-04
The circular vibrating screen is a multi-layer, high-efficiency new vibrating screen, which adopts an eccentric shaft exciter and an eccentric block to adjust the amplitude. The circular vibrating screen has the advantages of a long screening line, multiple screening specifications, reliable structure, strong excitation force, high screening efficiency, low noise, sturdiness and durability, and convenient maintenance.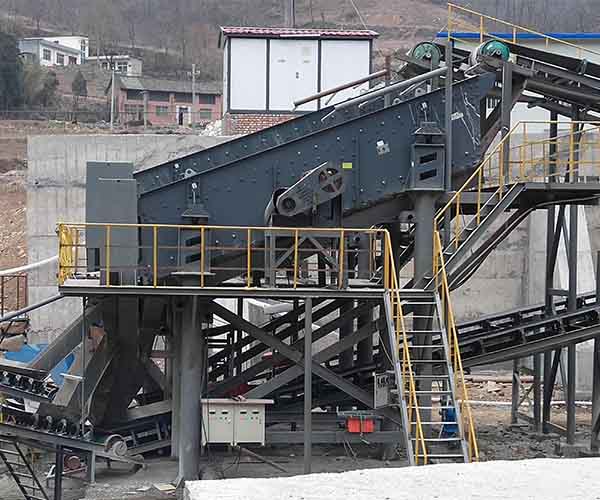 Specifications
The circular vibrating screen has high manganese steel woven screen, punched screen, and rubber screen, according to the material and user requirements. There are single-layer, double-layer, three-layer, and four-layer sieve plates. All kinds of sieve plates can meet the different requirements of the screening effect. The circular vibrating screen is seat-mounted, and the adjustment of the inclination of the screen surface can be achieved by changing the height of the spring support.
Application field
Circular vibrating screens are widely used in product classification in mining, building materials, transportation, energy, chemical, and other industries. For example, in the sand-making process, the stone production process and the screening process, can improve the overall production efficiency under the premise of ensuring the quality of the finished product.
Operation instructions
Before running
Check whether the sieve box and sieve plate are damaged, whether the sieve plate is blocked by debris, and whether the sieve surface is flat. Check whether the connecting bolts of each part are tight and whether the exciter is intact. Check whether the spring is damaged or broken. Check whether the tension of the V-belt is broken. Check whether the inlet and outlet chute is unblocked. Check the beam for open welding. Check whether the safety protection device is safe and reliable.
At work
After turning on the vibrating screen, pay attention to whether the equipment starts abnormally. After the start-up is normal, check whether the nozzle of the vibrating screen is blocked or falls off. Pay attention to the temperature of the motor and the sound of the exciter. Observe whether the amplitudes of the four corners of the sieve are consistent, and often observe the effect of dehydration and de-intermediation. Check whether the inlet and outlet of the sieve are normal or not blocked.
Downtime
After the material on the sieve is exhausted, the machine can be shut down. When shutting down, observe whether the sieve collides with other equipment when passing through the resonance point. When the following conditions are found, it must be stopped immediately. When there is too much debris in the screen area, poor feeding, large-area broken screen, serious blockage of the chute, severe vibration of the screen box, the vibrating screen should be restarted after troubleshooting.