Vibrating Screen Manufacturers South Africa
The circular vibrating screen is a new type of multi-layer, high-efficiency vibrating screen with circular motion. Circular vibrating screens are widely used in the screening of dry materials in mining, building materials, transportation, energy, chemical, and other industries. The biggest advantage of the mine vibrating screen is that it can screen any material and distribute it evenly. Allow users to quickly upgrade the entire production line without having to replace other equipment.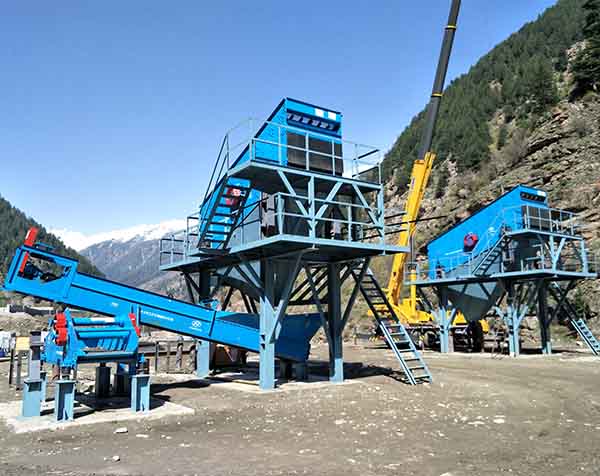 Structure
The circular vibrating screen is composed of a vibration source, a screen body, a screen mesh, a vibration-damping device, and a base.
Working principle
The circular vibrating screen uses an ordinary motor to drive the vibrator to make the screen body periodically reciprocate along the direction of the exciting force, and the material moves in a circular motion on the screen surface to achieve the purpose of screening.
Technical features and advantages
1. The circular vibrating screen adopts the side vibration type vibration exciter.
2. The exciter adopts eccentric block, which not only increases the single excitation force of the eccentric mass of the exciter, but also the excitation force can be adjusted randomly, which is convenient for modular design and use.
3. The screen structure is diverse, including manganese steel wire mesh, bar screen, and polyurethane screen.
4. The material sieving line is long and the sieving specifications are many.
5. The maintenance is simple and convenient, and the operating efficiency of the whole machine is obviously improved.
6. Adopting flexible connections such as cross shaft universal driveshaft or rubber coupling, so it runs smoothly.
7. High screening efficiency is high, large processing capacity, and long service life.
Related Products
There are no relevant articles.