Hunan Sand Washing And Muddy Water Purifying Production Line
Recently, the 100t/h sand washing and muddy water purifying production line at the customer site in Hunan has been installed. The project adopts LZZG's patented two-wheel sand washing and recycling integrated machine, deep cone thickener, and chamber filter press, which fully integrates the user's site conditions, reasonable process design, compact layout, intelligent and environmental protection.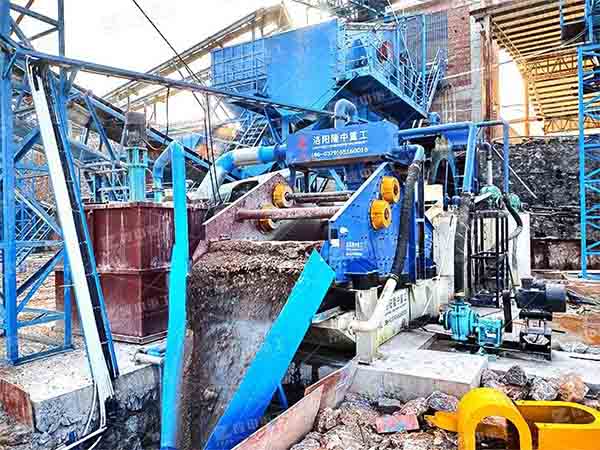 The production line is a zero-emission sand washing project, the material is crushed machine-made sand. The production line integrates cleaning and recycling, tailwater purification, and solid waste dry discharge equipment. The finished machine-made sand can be used in the construction of local roads, bridges, houses, and other facilities. At present, the production line has been officially put into production.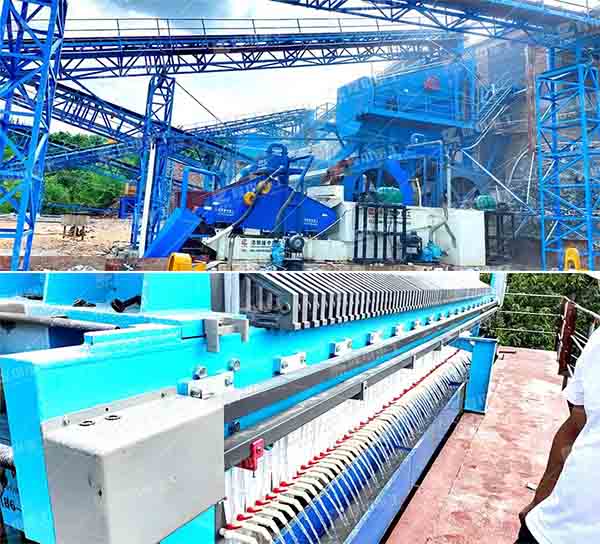 Working process
The wheeled sand washing and recycling integrated machine clean the crushed sand and gravel, which can effectively reduce the mud content and powder content of the sand and gravel. After the sand and gravel aggregate is cleaned by the impeller, the coarse sand is separated from the fine sand, mud, and water, and the coarse sand is cleaned and dehydrated to produce finished sand. The mud-containing wastewater generated in the previous operation enters the cyclone, and the fine sand is recovered. Then enter the thickener, under the action of gravity and flocculant, solid particles settle to the bottom, so solid-liquid separation. The clean water overflowed from the upper end of the thickener and the clean water filtered by the filter press are returned to the clean pool for reuse. The mud cake after being pressed and filtered by a filter press is backfilled or sold.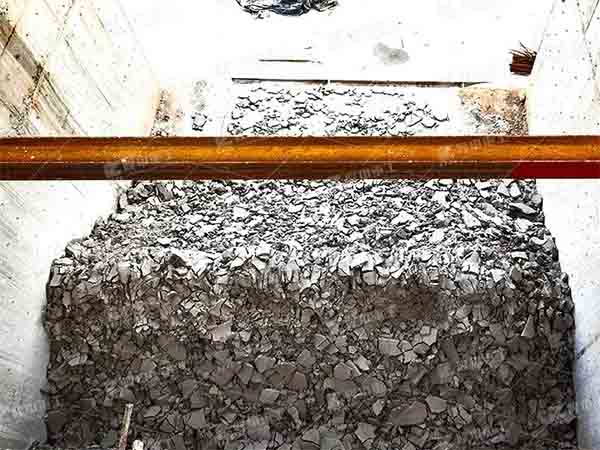 The entire production line was built quickly, put into production stably, and customers were very satisfied. The project is currently operating stably, and you are welcome to visit.