Common Causes And Solutions for Blockage of Vibrating Screen
The screen of the vibrating screen often causes the material to block the screen hole, causing the screen to be damaged. Due to the diversity of material particle shapes, the reasons for hole blocking are also various. Share the common reasons and solutions for blocking holes in vibrating screen meshes.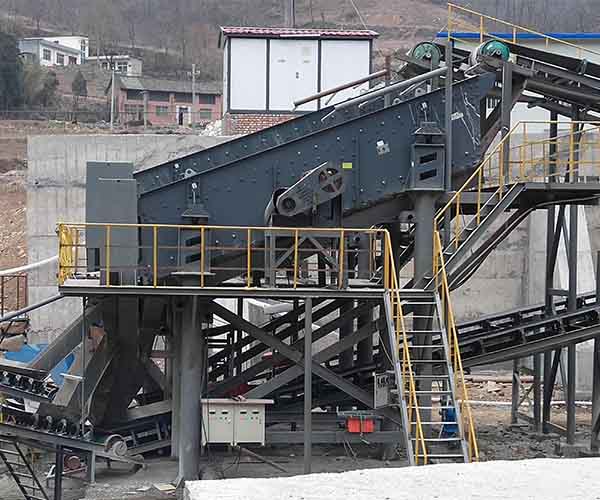 Common causes of screen blockage
1. The particle size of a large number of materials is close to the mesh size of the screen. During the screening process of the stone, the particles are stuck in the mesh and cannot be sieved smoothly, resulting in blocked holes, which are called critical blocked holes.
2. There are many materials with shapes that have multiple contact points to the screen openings.
3. There are many flake materials. During the screening, the flaky materials cannot be sieved smoothly, and at the same time, the sieving of other materials is hindered and the holes are blocked.
4. The wire diameter of the screen mesh is too thick.
5. The screening material is high in moisture and contains viscous substances such as mud and sand.
Ways to solve blocked holes
In order to solve the above hole blocking problem, we achieve the effect of preventing hole blocking by changing the form of the mesh structure of the screen. The following describes several types of anti-blocking hole screens.
1. Use the appropriate proportion of rectangular hole mesh. If the original requirement is that the mesh hole of 3.5mm*3.5mm is changed to the rectangular hole of 3.5mm*4.5mm. However, the direction of the mesh holes is different, which will affect the screening efficiency or the service life of the screen.
2. Adopt a diamond-shaped hole anti-blocking screen. This kind of screen is made of two adjacent same screen bars with tiny vibration, which has better anti-blocking effect.