What Is The Best Equipment For Breaking Stones Into Sand?
2022-08-17
For relatively brittle stones with low hardness, if you want to simplify the work process and save investment costs, you can directly use the hammer crusher. In recent years, the infrastructure industry has developed rapidly, and these infrastructures are inseparable from sand and gravel. So what equipment is better to use when the stone is processed into stone and sand?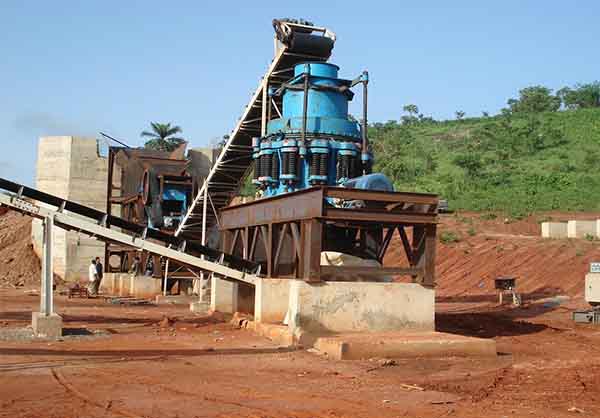 Hammer crusher
The heavy hammer crushes the stone and makes sand. The heavy hammer crushing force is strong, and it also has the function of shaping. For some relatively large and hard stones, more complex processing techniques such as jaw crusher, impact crusher, and sand-making machine are required.
Jaw crusher for rough crushing
The jaw crusher is common crushing equipment in the production of mining equipment, with a simple structure and reliable operation. The jaw crusher is mainly used for rough crushing of stones and can crush relatively hard stones. The crushing ratio is large, and the unique flywheel design, and mechanical operation is more stable. With deep cavity crushing, high efficiency, and energy saving, the production capacity is increased by 30%.
Impact crusher for medium and fine crushing
The impact crusher is mainly used for the medium and fine crushing process after the jaw crusher and is suitable for granite, limestone, river pebbles, concrete, etc. The impact crusher is a new type of high-efficiency sand and gravel equipment with advanced technology, unique design, good product particle shape, and high comprehensive benefit.
Impact sand-making machine for ultrafine crushing
The sand produced by the impact sand-making machine has a uniform particle size, is cubic, has no needle flakes, and has good permeability. The particle size of coarse, medium, and fine sand can be adjusted freely. The use value has exceeded that of natural sand. The design of the combined throwing head reduces the use cost by 30%, meets environmental protection standards, and produces green production.