Annual 2 Million Tons Construction Waste Production Line
With the shortage of sand and gravel aggregates in recent years, construction waste to recycled aggregates has become a new investment hotspot. The following shares the process design of a production line that treats 2 million tons of construction waste annually. It can remove more than 95% of impurities in construction waste. And the shape of recycled aggregate is good, close to natural sand.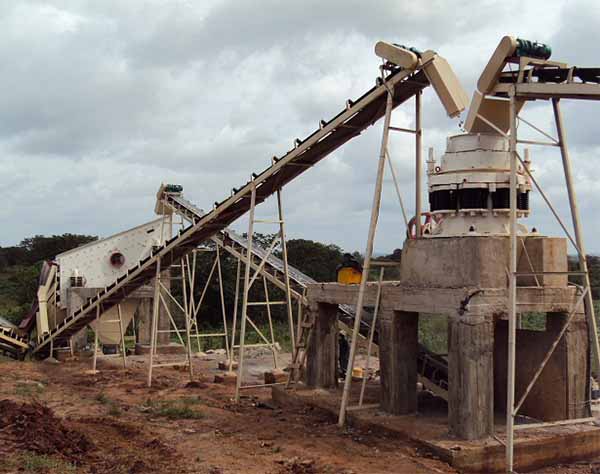 Construction waste crushing production process
Through this process, construction waste can be crushed into three types of recycled aggregates with different specifications: 30-10mm, 5-10mm, and below 5mm.
Major equipment
This production line adopts fixed crushing equipment, jaw crusher + impact crusher two crushing, and one screening. The recycled aggregate is divided into three grades of coarse, medium and fine aggregates, and the quality of the recycled aggregate is improved through water washing and light-matter separation facilities. There are two types of construction waste crushing equipment: fixed type and movable type. Mobile crushing can be done on-site, which is more convenient, but the recycled aggregate may be irregular. The stationary crushing system can produce qualified recycled aggregate for concrete and concrete products.
Recycled concrete product technology
There are many kinds of recycled concrete products from construction waste, including recycled concrete blocks, recycled concrete wall panels, road bricks, wall bricks, curbs and paving bricks. The average strength of blocks can reach 5MPa, the average strength of road bricks and pavement bricks can reach 30MPa, and the strength of roadside stones can reach 10MPa.
Production line capacity
The production line of this project is a fully automatic block production line. Through the replacement of molds, the diversity of construction waste recycled concrete products can be realized. The actual production capacity of its single line is about 150,000 pieces/d, and the two lines can reach 300,000 pieces/d.
Related Products
There are no relevant articles.